Centralized management
Handle all listing maintenance from your Guestplus PMS dashboard and skip the hassle of hopping from account to account and platform to platform.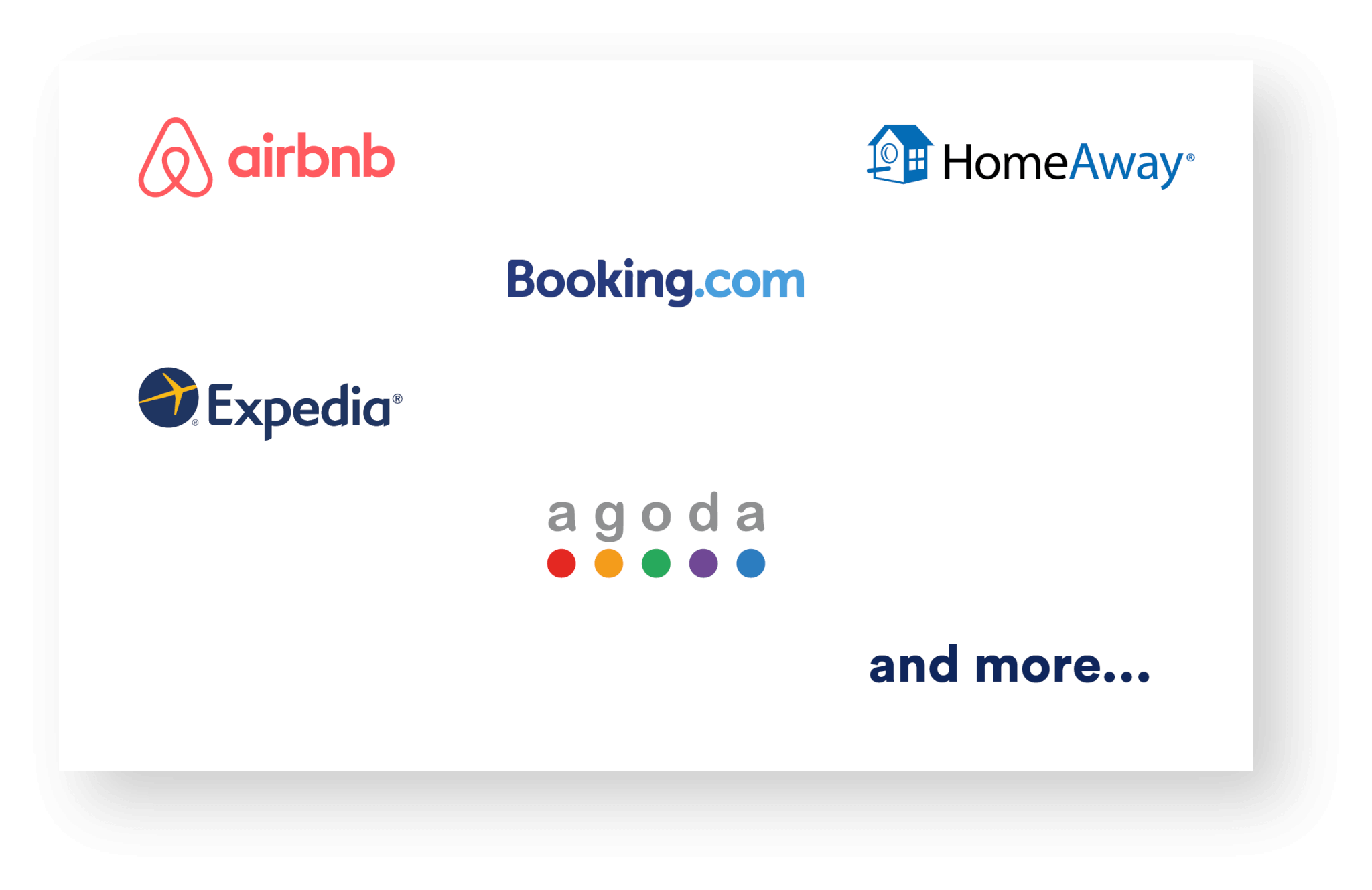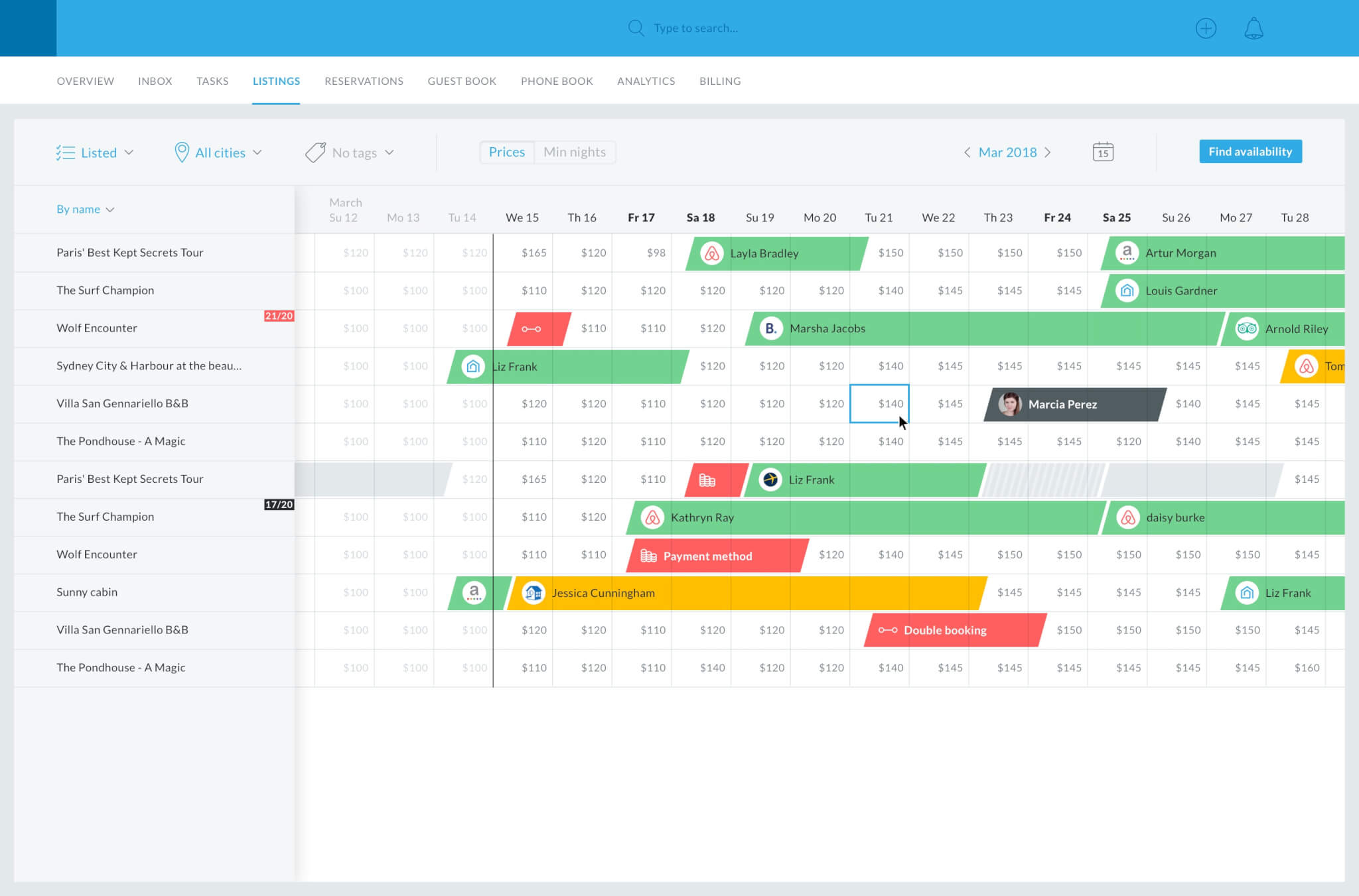 Multi-calendar
No matter how many listings you've got or channels you use, all of your reservations will appear in your Guestplus PMS Multi-Calendar, where you can check availability, make quick price adjustments and block specific dates.
Seamless synchronization
Guestplus PMS will pull all of your listing and reservation details from each channel, instantly updating your Multi-Calendar as well as all your other channels. Double bookings and avoidable vacancies are now things of the past.
Maximized revenue
Adjust prices across all booking platforms from a single place, and set rules to automate pricing without intervention.
Endless opportunities
You shouldn't have to limit the number of channels on which you promote your rentals simply because you haven't got the time or head-space to manage them all. Thanks to Guestplus PMS direct integrations with platforms like Airbnb and Booking.com, syncing distribution channels with your Guestplus PMS dashboard is a simple process, inviting even more opportunity to reach guests and secure bookings!
Ready to let Guestplus PMS transform your business?